This week has been odd as I had planned to start on a few projects but I also needed a trip to Barnstaple to get some items for the projects along with some paint so we can redecorate our bedroom. I waited until Wednesday but the Storm with No Name arrived and I decided it was perhaps better stay home than go out. In the meantime I was busy doing research on a long term project, which isn't quite ready to show publicly just yet and I also amused myself with thinking about my shop and I have decided that I'm going to be making another product to sell and they should go well with the dolls and pixie elves. I have ordered a kit and it should be with me soon and I can get cracking on it, though I'm feeling impatient and want the kit immediately but I will have wait.
This week I also had a sudden pang of nostalgia as I saw on Facebook a video of the Shell House in Southbourne, Bournemouth. The front garden of a house had been transformed into a shell graden with grottos statues, when I was a child it seemed such a magical place and it was always packed in the summer with tourists. Sadly it was demolished about 15 years ago and apartments stand in its place. It got me thinking that I never took my children to places in Bournemouth that my sister and I used to go to regularly, I suppose living on top of them you tend to think oh it's only such and such well go there another time. I have to admit one place I do regret not taking them and hubby to is a place that featured a lot in my childhood.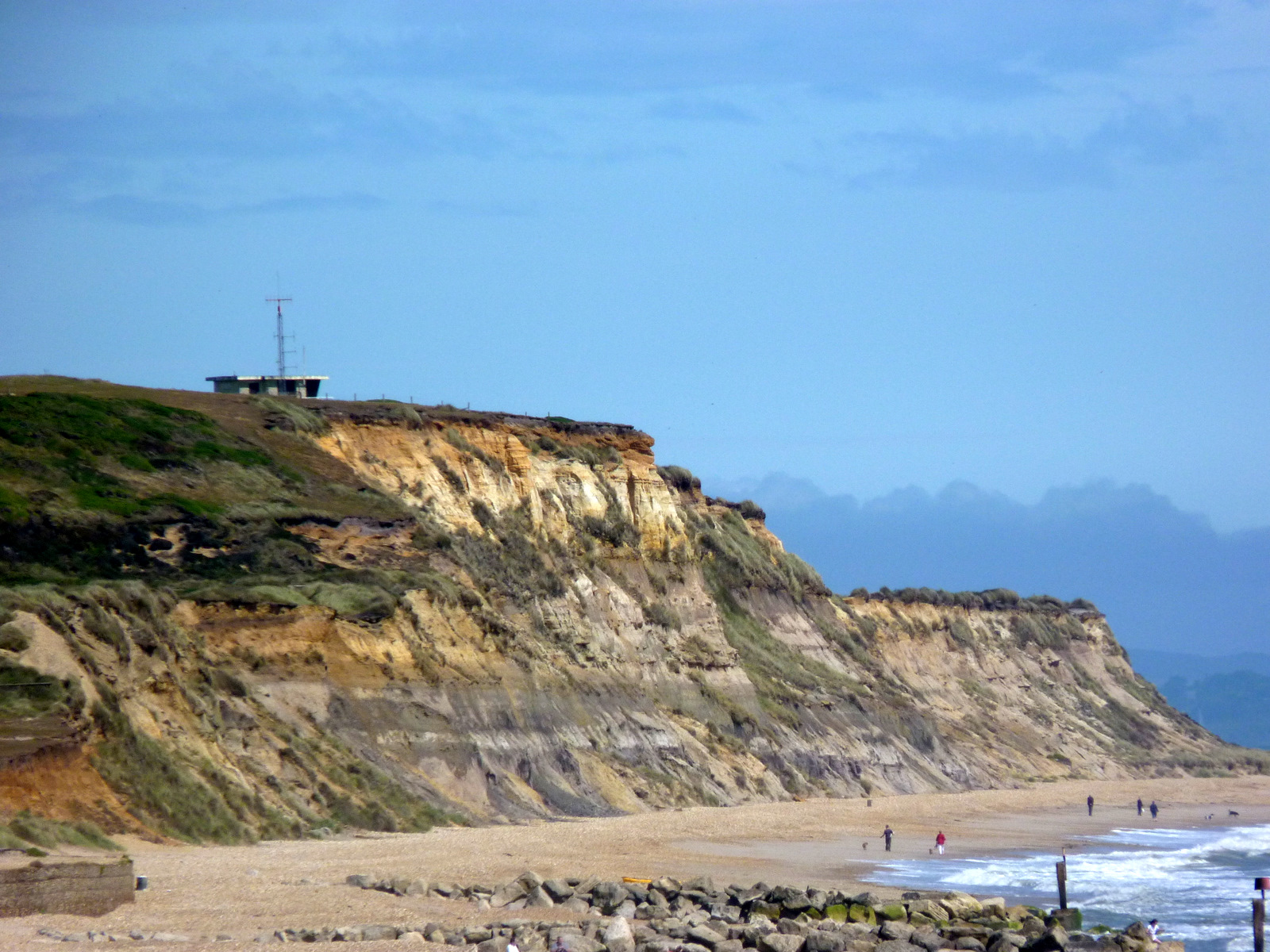 Hengistbury Head.
Hengistbury Head in Bournemouth has so many memories for me from when we were little going for walks on Boxing Day or during the summer. We would often cycle from Iford to Tuckton, then on through Wick to Hengistbury Head. I used to be fascinated by the Double Dykes, when I was little a path ran through the middle and you could walk over them, now they are completely fenced off to protect them.
Hengistbury head and Christchurch Harbour.
The later memories are from our Sunday outings in Christchurch Harbour, where we learnt sail and row in the harbour, sometimes my parents would moor up in the reeds or pull the boats up on the harbour beaches and sit and watch the world go by, whatever the weather. My sister and I would spend hours exploring the beaches and headland. Occasionally there would be an archaeological dig up on the headland and which I always found fascinating.
Looking at the
website for Hengistbury Head
it still seems the same but there have been a few changes too including a visitors centre. Maybe one day I will get to visit and explore it again.
Until next time